Welcome to Blue Vortex . com
Hi my name is Marc and I live in the in Clearwater, FL. This is my 1994 Medium Quasar Blue Camaro.
It is a 3.4 liter V-6 basically bone stock except for a couple of goodies that I put on it. I got my car in October of 99'. My page is currently under construction, I will be updating it regularly.
Update: Eibach Pro-kit Springs and KYB AGX adjustable shocks sitting in my friend garage waiting to be installed after I get my car all fixed up after some lady hit me on the right front panel and the door. My car is going in the shop on Monday and will hopefully be on Thursday of this week.
Update: I got my car back from the shop and I have installed my lowering springs and struts. Check the Picture pages and the Modifications page to see my friend David and me working on the spring installation. Got some more pics on the picture page, check them out.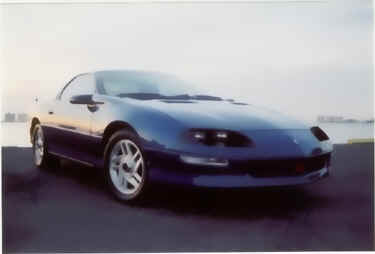 Modifications:
Moroso "Honker" Induction
Dual 3" Flo-Pro Exhaust (yes I said flo-pro). On 3.4's Flo-Pro sounds better than Flowmaster in my opinion. I love it.
High Flo-Cat
245/50-16 BF-Goodrich Comp TA VR
Clear Corner Lenses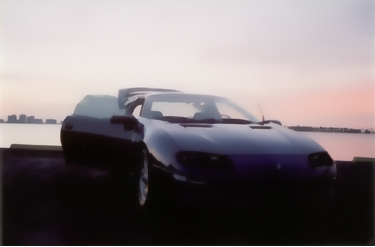 Stereo:
Kenwood Head Unit
Polk 6-3/4 all the way around
Custom Setup in the hatch: 2 6X9 Kenwood's on either side of a 8" Kenwood Sub. The sub hits harder than you think it would.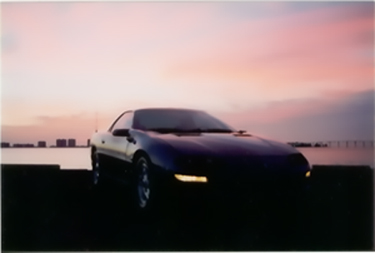 Home--Pictures page -- Modification